As a leading podcast marketing platform, Casted makes it easy for enterprise companies to create and manage their own podcast. Used by B2B marketers at brands like Salesforce, IBM, HubSpot, and Gong, our powerful platform streamlines the hosting and amplification process, so you can focus on creating content that resonates with your audience.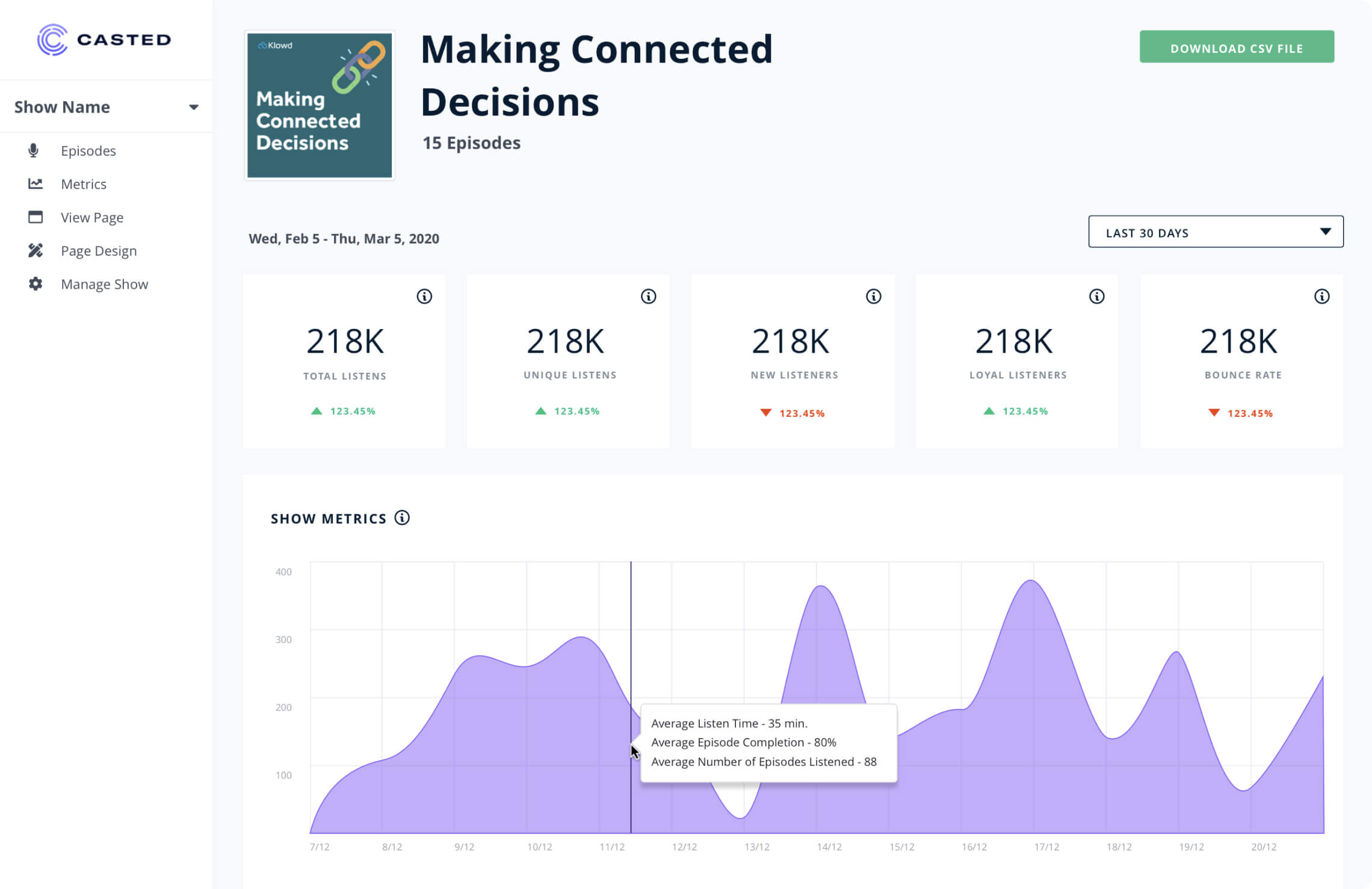 With Casted, you'll have access to:
"Casted jumped in and made a huge impact at Salesforce in a very short time. Now our global team can deliver audio content in ways they never could before. Not only do we deliver to an external audience across podcasts and social channels, we build valuable journeys across audiences on our owned properties using the Casted embedded player. It's been a very productive collaboration, and we look forward to growing our podcasting practice at Salesforce with Casted."

Michael Rivo Salesforce LIVE, Virtual Events Content & Platform at Salesforce
"From an account-based strategy, I love that you can see what accounts are interacting with the podcast content, huge for us upmarket where we're tracking tier one and tier two accounts and can see if they're consuming."
Jordan Feise Senior Content Marketing Manager at Gong