Unlock your most engaging and valuable content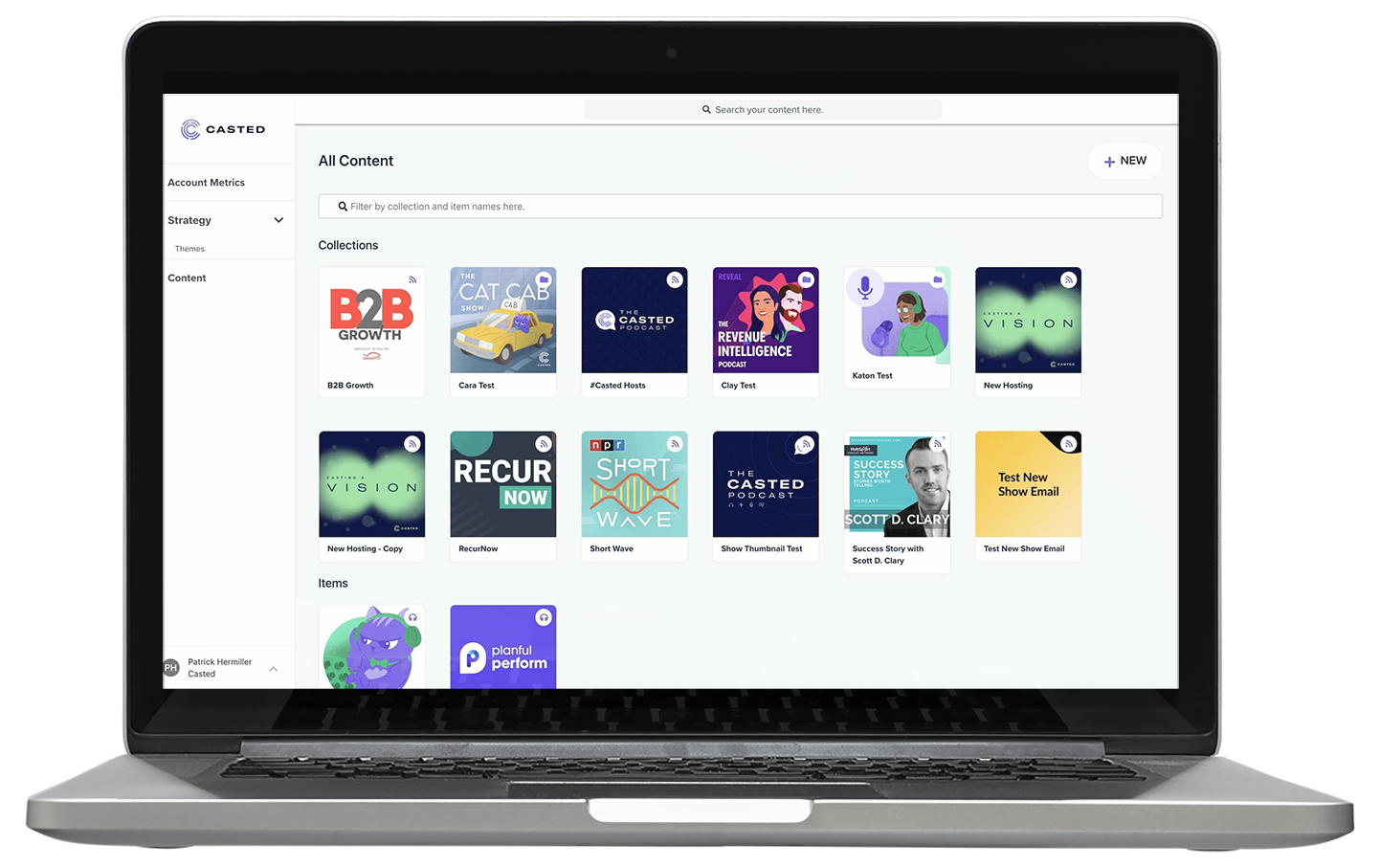 As the first and only Amplified Marketing Platform, Casted delivers an all-in-one solution to make content marketing better, easier, and more authentic.
The premier content marketing solution for enterprise brands, Casted lets you put audio and video at the center of your content marketing strategy and create seamless experiences with your audience. With our tools, you can eliminate content silos and give your team universal access, easily repurpose and amplify your assets, and obtain key metrics and insights to see (and prove) how your content influences revenue.


KEY FEATURES
• Host, publish, and syndicate rich content
• See, search, and filter your complete content library from a single, dynamic dashboard
• Organize content by collections and themes
• Embed content in assets across channels
• Leverage and share key takeaways
• Generate dynamic, brand-ready audio- and videograms
• Harness and amplify audio and video transcriptions
• Access behavior metrics, demographic data, and traffic information for content items and themes
• Track the companies, contacts, and accounts engaging with your items and themes, integrated directly into your CRM


A Platform as Boundless as your creativity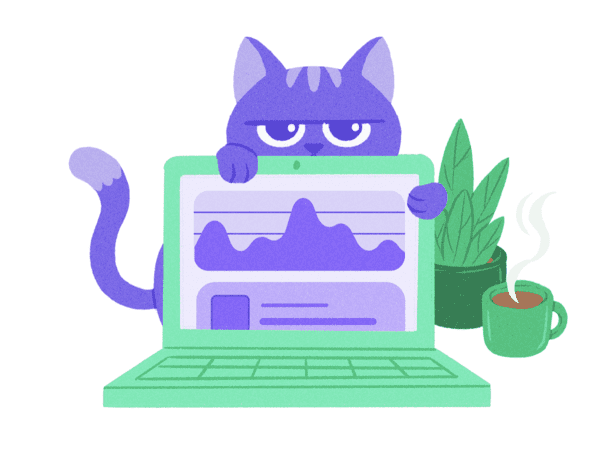 The Amplified Marketing Platform is powered by our Studio, Search, Themes, and Insights solutions, and integrated with the tools you already use. Our solutions let you identify, create, access, amplify, and attribute the best conversations, content, and campaigns to drive connections and conversions.
Casted Studio
Casted Studio allows marketers to host, publish, syndicate, and amplify audio and video content across multimedia formats to fuel sales and marketing efforts across channels.
Casted Search
Casted Search gives marketers the best access to your audio and video content with searching, filtering, and sharing of items, collections, and themes using titles, clips, keywords and phrases, and content tags.
Casted Themes
Casted Themes gives marketers a 360-degree view of your content library and performance insights so you can see how it's all working together, make the most of what you already have, and see the best content to amplify to drive engagement and reach sales and marketing goals.
Casted Insights
Casted Insights enables marketers to see and prove the value of your content by tracking company, contact, and account engagement and delivering revenue attribution metrics integrated directly into your CRM.