"Help me, amplified marketing. You're my only hope."
Did you receive that transmission too? Because I get these cries for help all the time. Why? It's really hard reaching an audience without amplified marketing.
May the 4th be with you, content marketers! But seriously, audiences are the center of your content marketing galaxy. Everything you create and every strategy you leverage is about reaching and growing your audience across every single channel they prefer. But with so many channels, that can seem overwhelming — kinda like communicating with Chewbacca if you don't speak Wookiee.
Creating content starts with a series of questions: What else does our audience want on these topics? In what other ways would our audience want to experience our content? And what more can we do with the content we've already created?
This is where Star Wars comes in.
Just as content marketers begin with a keystone piece of content, Star Wars began with the original three movies. A New Hope (1977) and The Empire Strikes Back (1980) alone spawned an enormous buzz with audiences. Back before streaming services, DVDs, and even VHS tapes, there was no way to view these films whenever you wanted — a major problem if you were a fan. As an audience, we demanded more, but compared to today, Star Wars had far fewer channels to deliver through.
And yet deliver they did. The brand always knew they had to keep the audience engaged over much longer periods of time than today, and in the course of achieving that goal, Star Wars laid out a roadmap (of sorts) for today's amplified marketing where we wring out content for all it's worth.
1. Action Figures
Rather than risk the audience's fascination dying out between film releases, George Lucas partnered with Kenner to begin amplifying the incredible characters, vehicles, and worlds he had created. The first action figures came out in the spring of 1978 and sold for $1.97 apiece.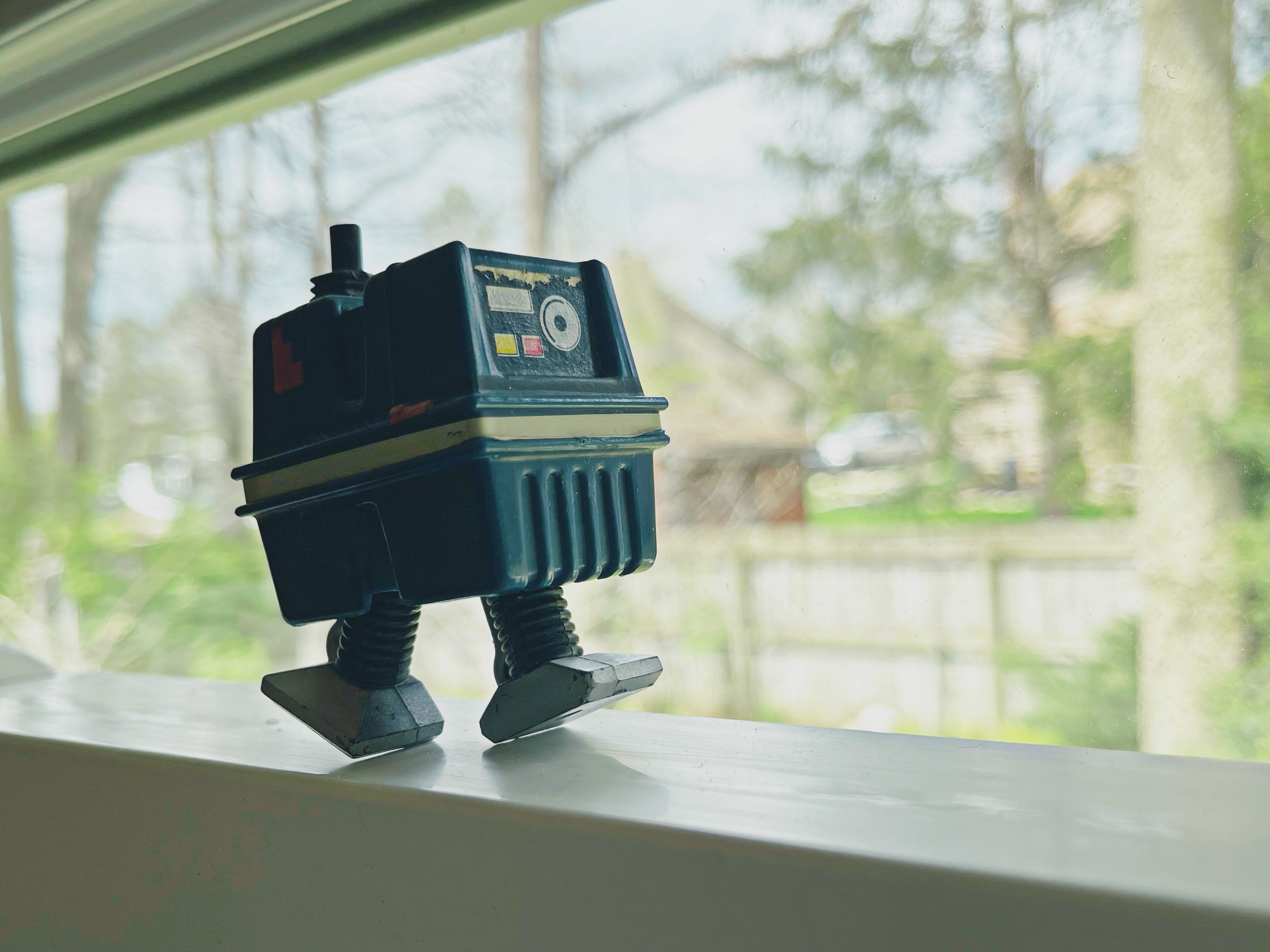 A gonk droid, one of the originals I still have.
These were more than just toys or an additional revenue channel. Once those figures got into the hands of fanatical kids, they could recreate scenes from the movies and even imagine their own totally unique plots themselves — a whole other way to experience Star Wars.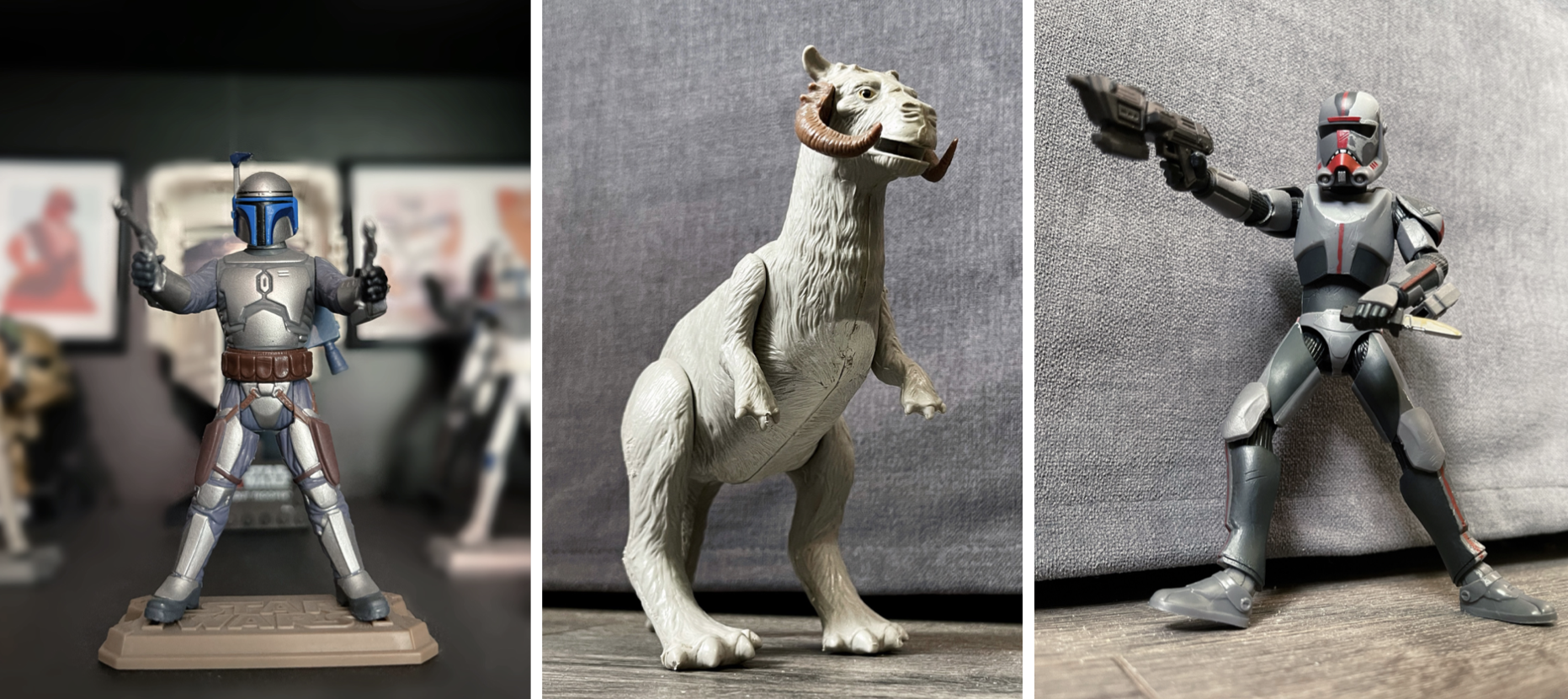 Jango Fett, a tauntaun, and Bad Batch's Hunter.
Some figures had clothing you could remove (like the Jawa's cloak), most had a weapon of some kind (a light saber or a blaster), and soon there were vehicles — landspeeders, X-wings, and even a giant Millennium Falcon.
Today, there are so many different kinds of action figures, from the small kind we used to play with 45 years ago to larger sizes and Collector's Editions. Funko Pop versions are also popular these days, and for some fans, this is exactly what they want on their shelves during Zoom calls.

Luke Skywalker, Grogu, and the Mandalorian (Funko Pop), plus a larger scale K-2SO.
2. Home Decor for Your Wall
Before we had wallpaper, avatars, and thumbnails for the stuff we like, Star Wars fans were into posters. That's right, the old paper format that was usually based on the movie posters you'd see in a theater with all the characters striking a pose.
And if that was too boring, you could get yourself a Star Wars jigsaw puzzle, complete the puzzle, and then glue all the pieces together and put that on your wall. Definitely a unique format. The one I had as a kid was a Tie Fighter shooting at an X-wing.
3. Cosplay for Everyone
Naturally, as we've seen with Marvel over the last 15 years, kids love to dress up as their favorite characters from popular movies. Nowadays, it's not just for Halloween. Kids can wear these costumes whenever they want (as long as that's cool with the parents) and let their imaginations run wild.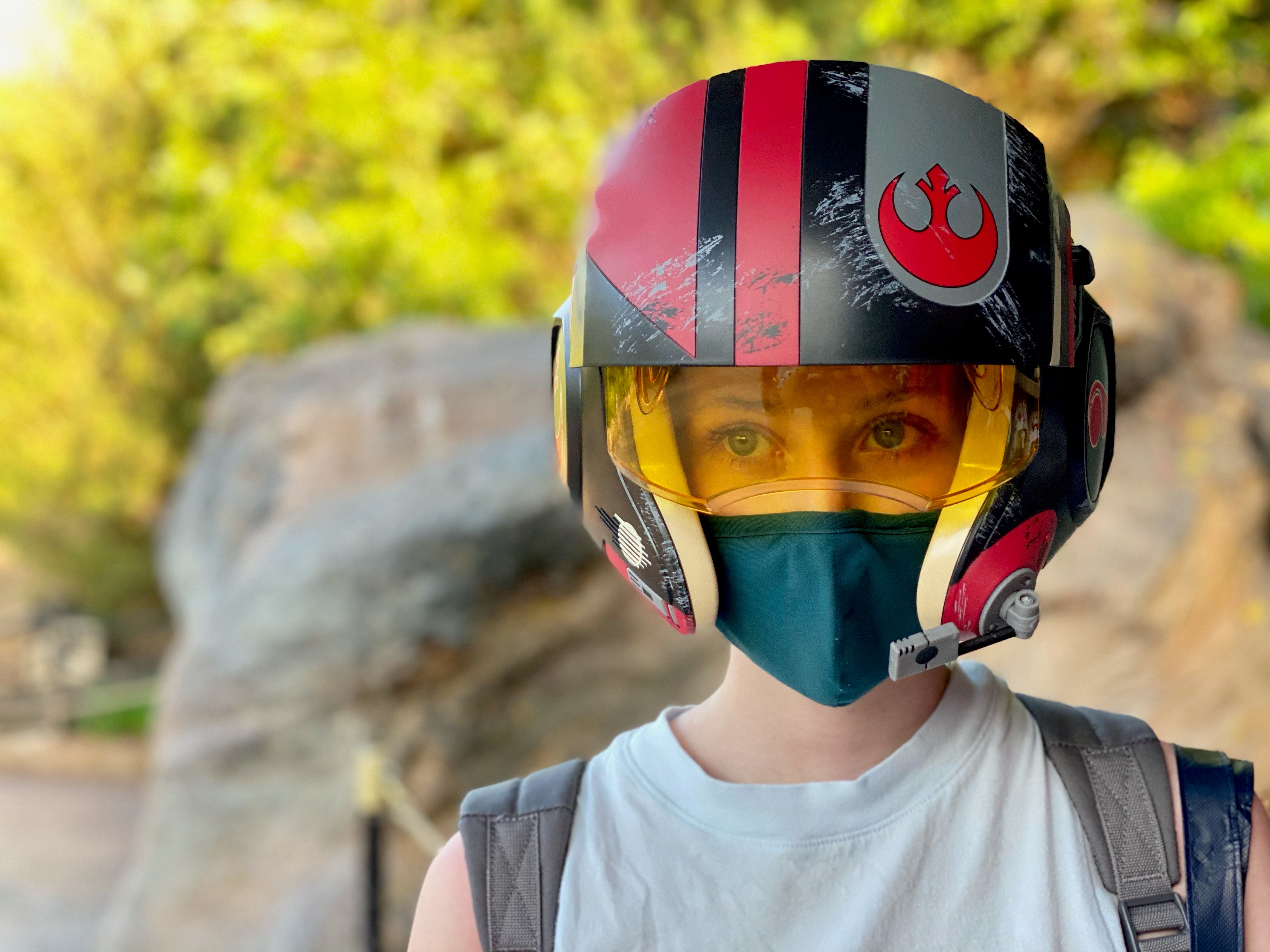 Back in October 1977, I had my heart set on being C-3PO for Halloween. I thought he was pretty cool-looking, all the attention to detail, his yellow eyes, that concentric circle thing on his stomach, and those external rods holding his arms together. I'd never seen anything like him anywhere else. However, the problem was that there were no official costumes available yet.
So me and my mom made a costume out of crap in the garage, bendable air ducts for the elbows, a modified safety helmet for the head, and a ton of cardboard and gold spray paint. No, I didn't look quite right, and during trick or treating, I got this response many times: "What are you? I thought the Tin Man was silver." But I got to experience 3PO in my own customizable way.
Today, Halloween costumes are available the moment a movie comes out, but it's not just for kids anymore. ComicCon and GenCon are two massive conventions where anybody, no matter your age, can come dressed as their favorite Mandalorian, Jedi, or droid. Many make their own costumes, do their own makeup, and create their very own stories. It's just one more format for the audience to enjoy Star Wars content.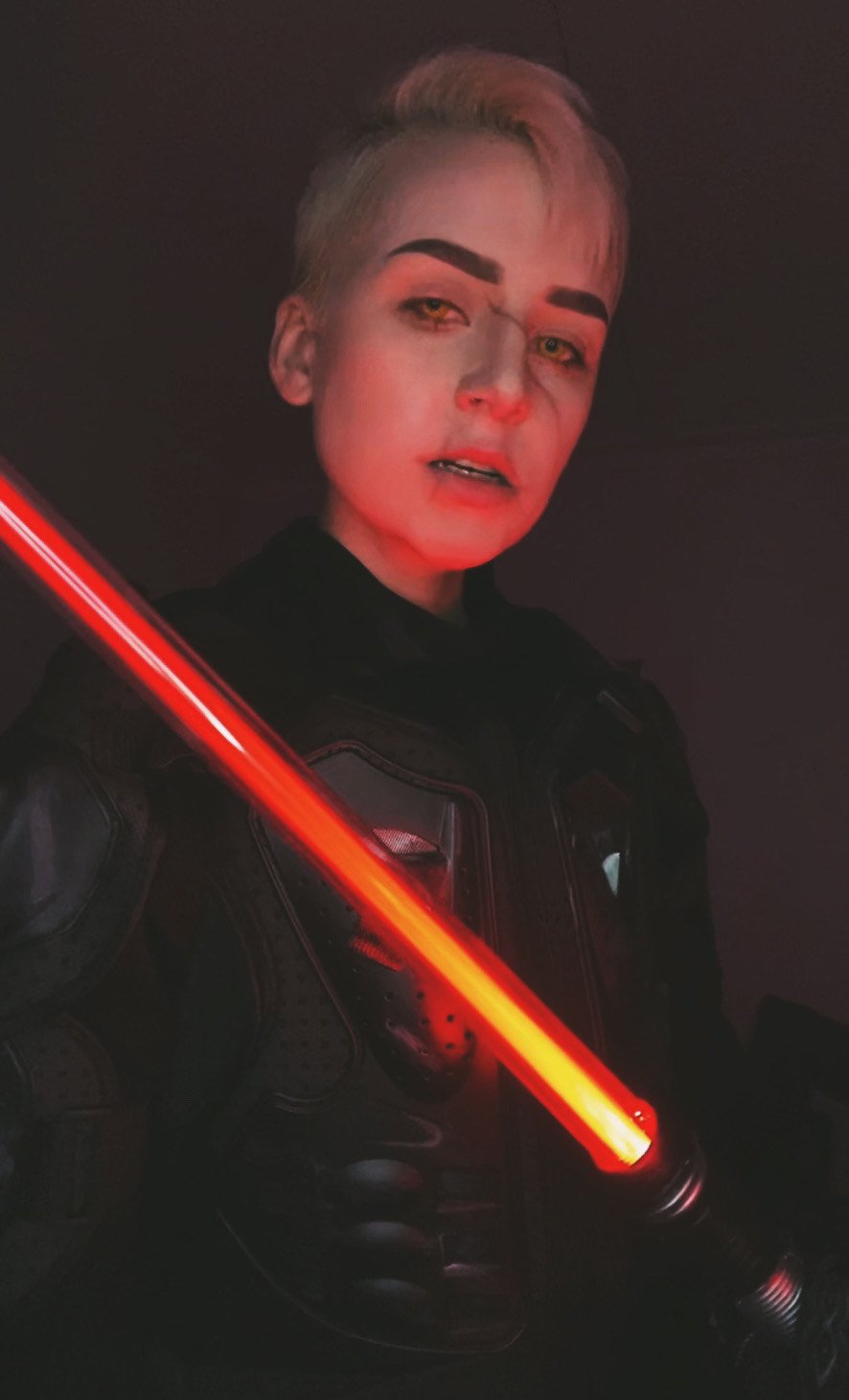 4. Animated Series
A live-action movie with special effects and THX sound is pretty awesome in a theater, but back in the old days, those movies were very expensive to make. On the other hand, cartoons were a little easier to put together. The first one we got from Star Wars was Droids: The Adventures of R2-D2 and C-3PO (1985) which took place before A New Hope, so it gave fans — albeit young fans — a new world to enjoy. Ewoks (1985-1986) came next and seemed aimed at an even younger audience, kids that may not have been alive when the first movie came out.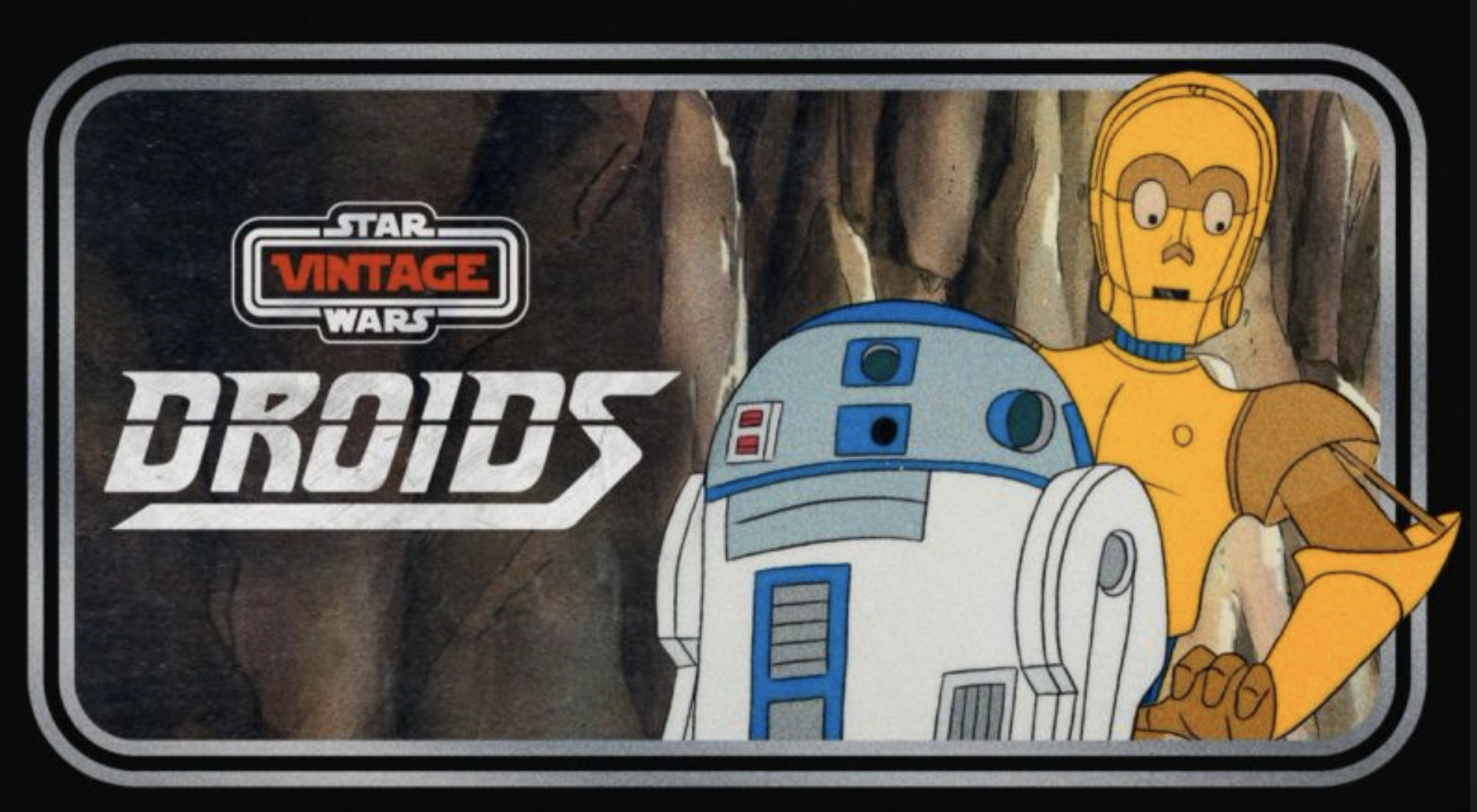 But here's the thing with amplified marketing: If you keep releasing content, maybe with a recognizable character in an entirely new story, you keep your audience's attention, which was especially difficult to do if all you got was a movie every couple of years.
As digital animation became more viable, audiences got a whole new way to experience Star Wars stories, first and foremost with the brilliant Clone Wars series (2008-2020). For me and my daughter, this content remains our favorite, primarily because we got to see all the battles and characters in the time between Attack of the Clones and The Revenge of the Sith. All the stuff with Anakin Skywalker, seeing him during his "good" period, plus a whole new array of characters, worlds, ships, and weapons was thrilling.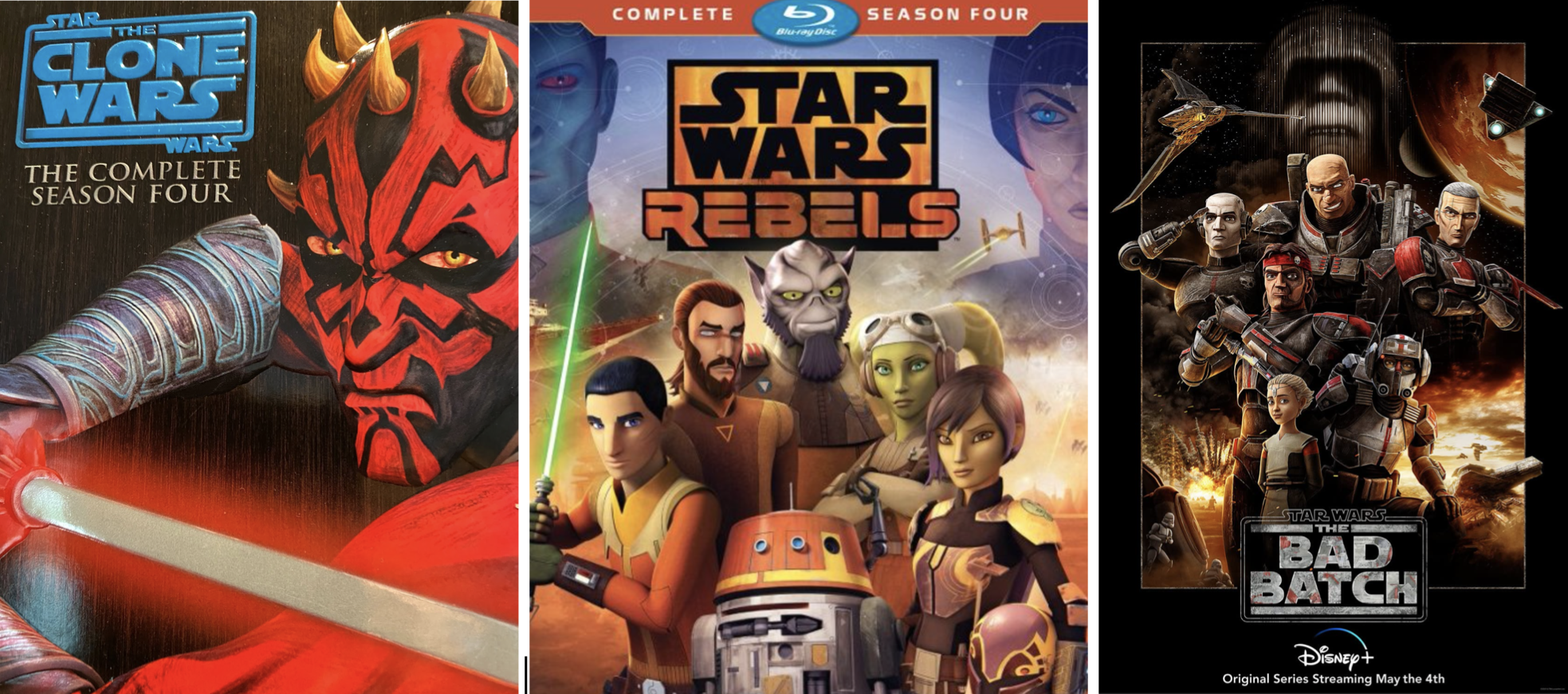 Animated series Clone Wars, Rebels, and Bad Batch.
Clone Wars eventually spawned other series like Rebels, Resistance, and another favorite of ours, Bad Batch. Again, each of these foundational pieces of content is targeting unique audience segments, from Resistance and Rebels' younger audience to Clone Wars and Bad Batch's older group of fans.
5. Streaming Live Action
Ironically, all those animated series of the last 15 years reinvigorated the demand for net-new Star Wars content. With the rise of streaming services, audiences could now experience live action outside of the major motion pictures.
In these new original stories based on lore and characters already created, Star Wars repurposed content (a pillar of amplified marketing), but they also took a deeper dive into these resurfaced characters, ships, and planets (another pillar of amplified marketing).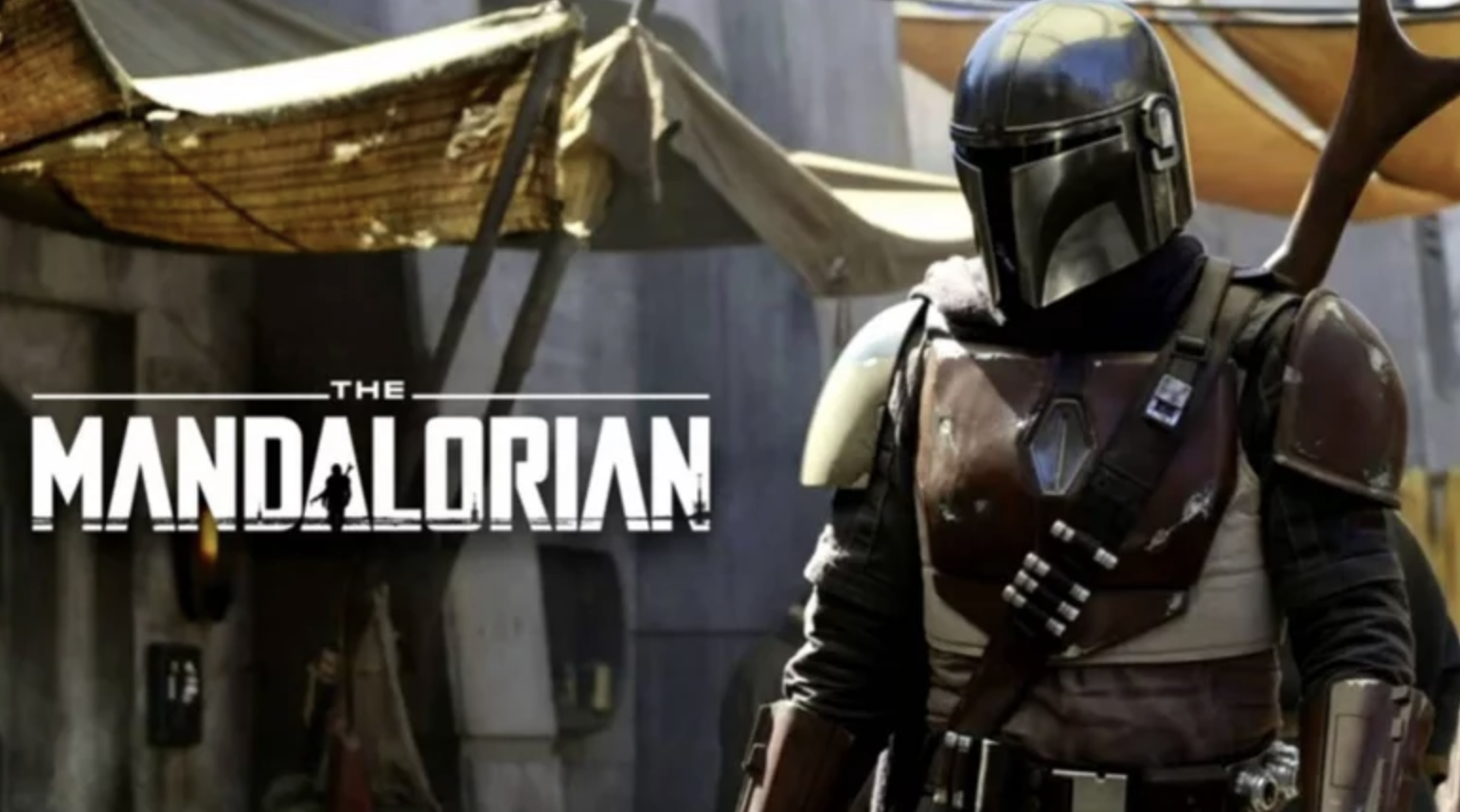 Many worried the quality wouldn't hold up in these 7-to-13-episode seasons on Disney+, but creators Jon Favreau and Dave Filoni set those fears aside with The Mandolorian, one of the most popular pieces of content in the entire Star Wars franchise.
The Book of Boba Fett followed, and soon we'll have Obi-Wan Kenobi, Andor, and maybe even some Ahsoka someday. Again, this is another powerful format to weave stories in, and by not being limited to a two-hour movie runtime, the creators can tell deeper narratives over the course of a season.


Plus they gave us Grogu, or as many know him, Baby Yoda.
6. Books in Multiple Formats for Different Audience Segments
Some people despise having to read anything, even if it's something they're sort of interested in, but don't downplay the ancient printed book format, especially when you're igniting the imagination of a kid and providing another way to experience the characters and worlds.
For example, coloring books were one of the first Star Wars things I remember seeing in grocery stores. Perfect for everybody. You don't have to read them. All you have to do is look at them and color, which is a totally different vibe than sitting in the theater. Plus it keeps your foundation content in the minds of your audience.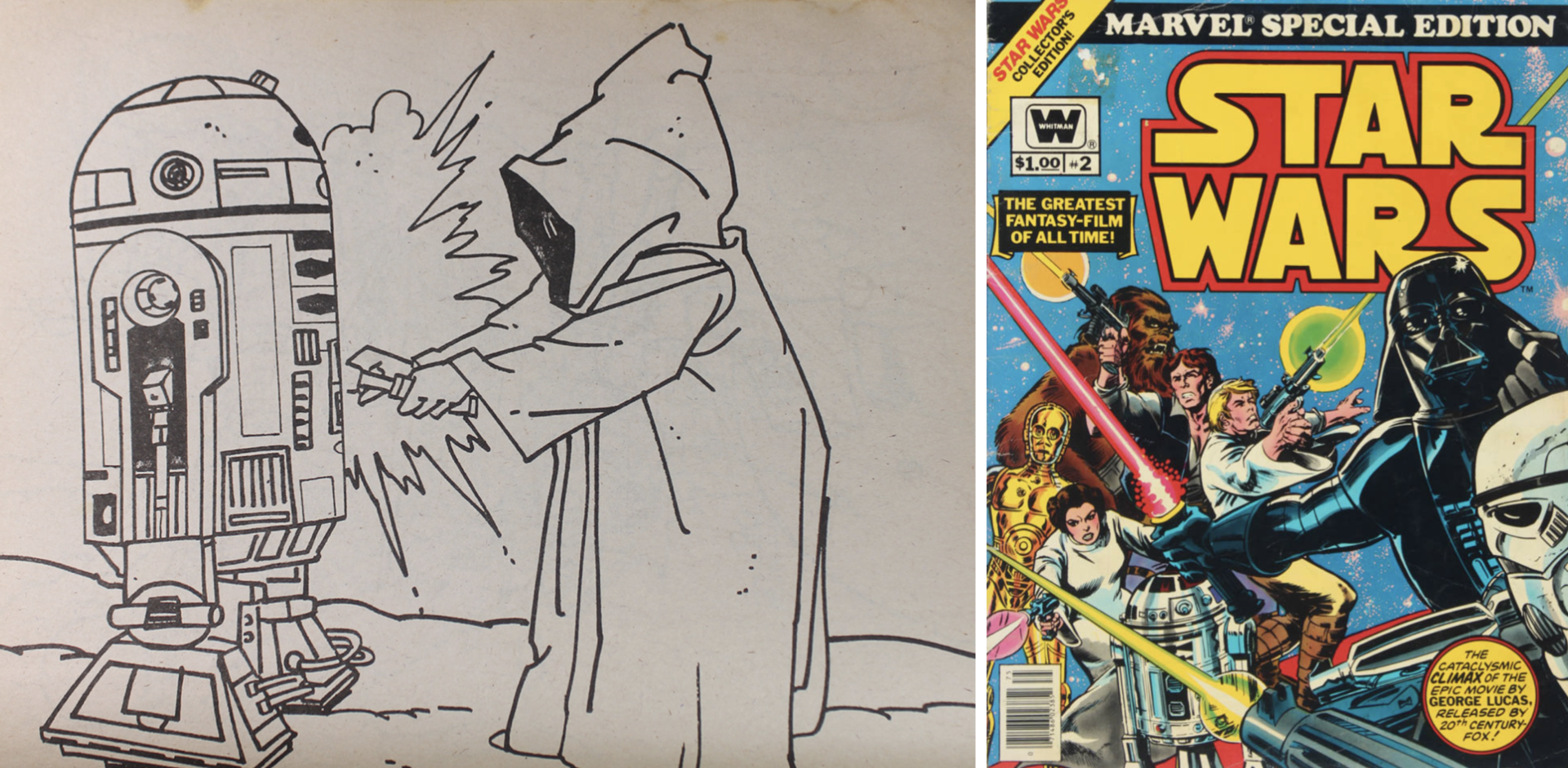 Comic books were another way to wring out content and a completely different format, kind of a cross between watching a movie and coloring in images with crayons. The first one I remember was a version of A New Hope with a lot of extra content in the early parts, more about Luke and Biggs on Tatooine before the main events of the movie take place. As a fan (yes, a kid, but still a super-stoked fan leveraging my parents' dollar), I loved that idea, giving me another way to look at things, another way for me to relive all the content I loved.
Today, you're just as likely to see coffee-table books (I have one about The Mandalorian on my mantle). Aimed at older fans (like me), these larger-sized and colorful books often delve into more behind-the-scenes content on the creation of the plot, the characters, the vehicles, the worlds, and my favorite, the way the creators developed the look and feel of everything. This is a prime example of creating something different for your audience, something they want more information about, that still links back to the original foundational content.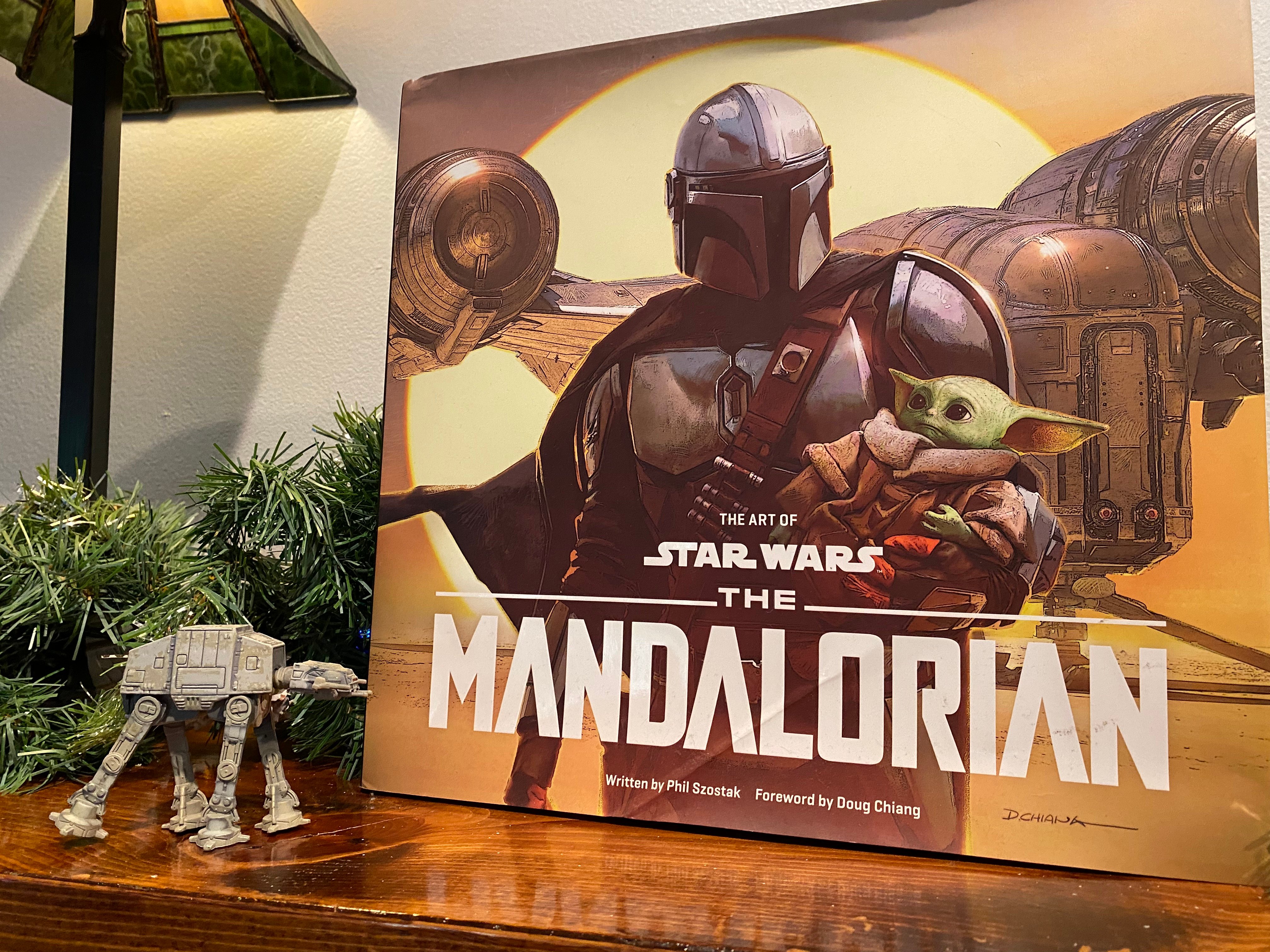 Then there's paperback fiction. As far back as I can remember, there were paperback novels (Splinter of the Mind's Eye being the first I recall seeing in a bookstore) covering characters from the movies but putting them in different stories and expanding the Star Wars universe. Some came from the official canon, but many were not, especially once the internet became a thing and allowed anyone who cared to type long enough to create their own fan fiction.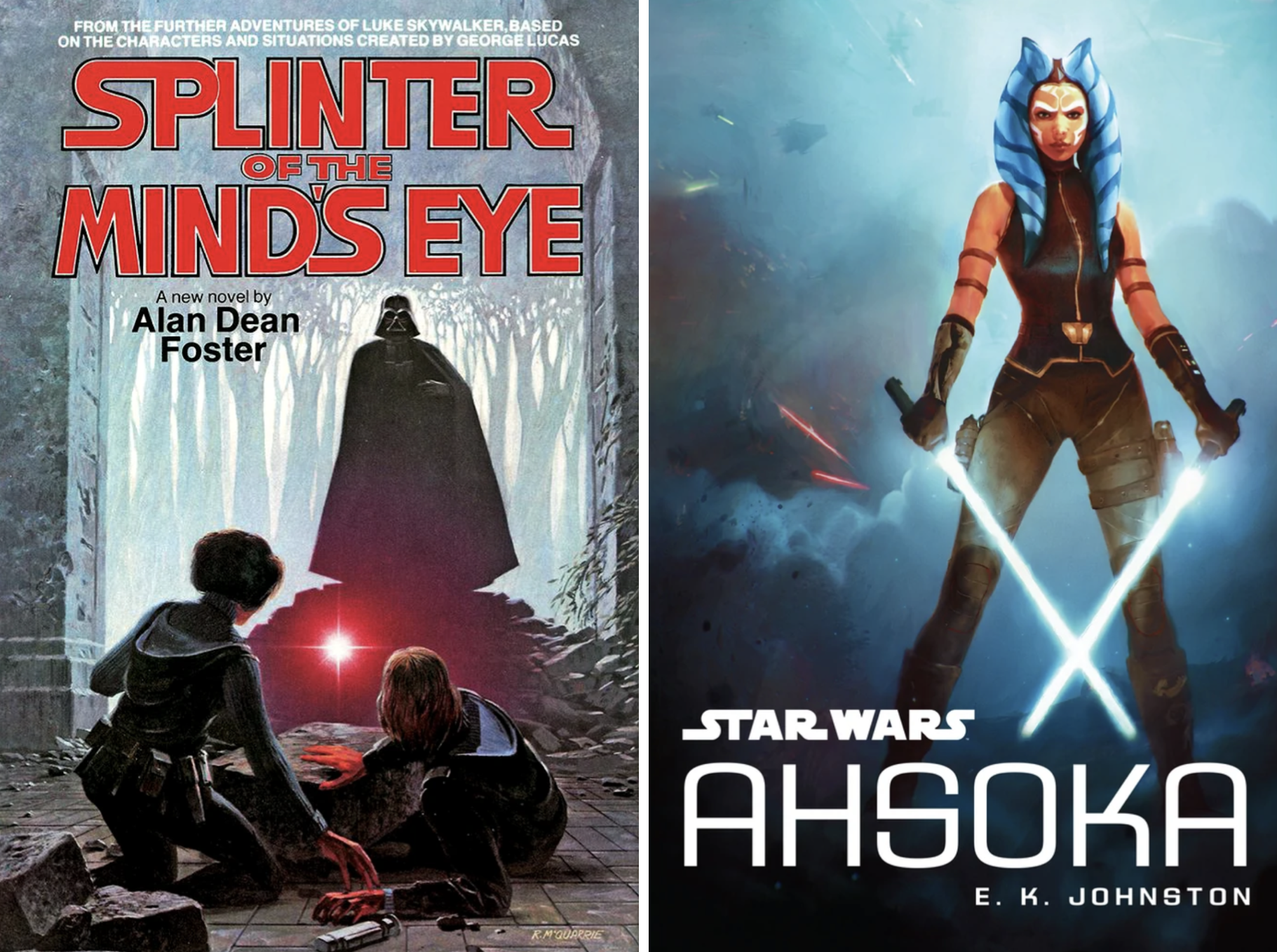 Today, audiences can also enjoy audiobooks, which is a totally different experience than the other book formats. Usually these aren't just a narrator reading the text. They often involve music and sound effects to give you that complete audio experience. If you've got a long drive ahead of you (as we did on our vacation to Montana last year), an Ahsoka audiobook can really hit the spot for hours and hours on the road.
8-Track Tapes. I know. Some of you have no idea what those are, but in 1977, this was my first Star Wars experience outside of sitting in a movie theater. Sure, it was a clunky format, but there were lots of fun parts from A New Hope that I listened to over and over again. This kind of repurposing and reusing is a very basic way to wring out content.
7. Behind-the-Scenes Content
Channels change over time, but for Star Wars, audiences have always wanted more content. Likewise, as viewing formats shifted from Laserdiscs and VHS Tapes to DVDs, suddenly there was more room on a disc to include plenty of extras and behind-the-scenes content.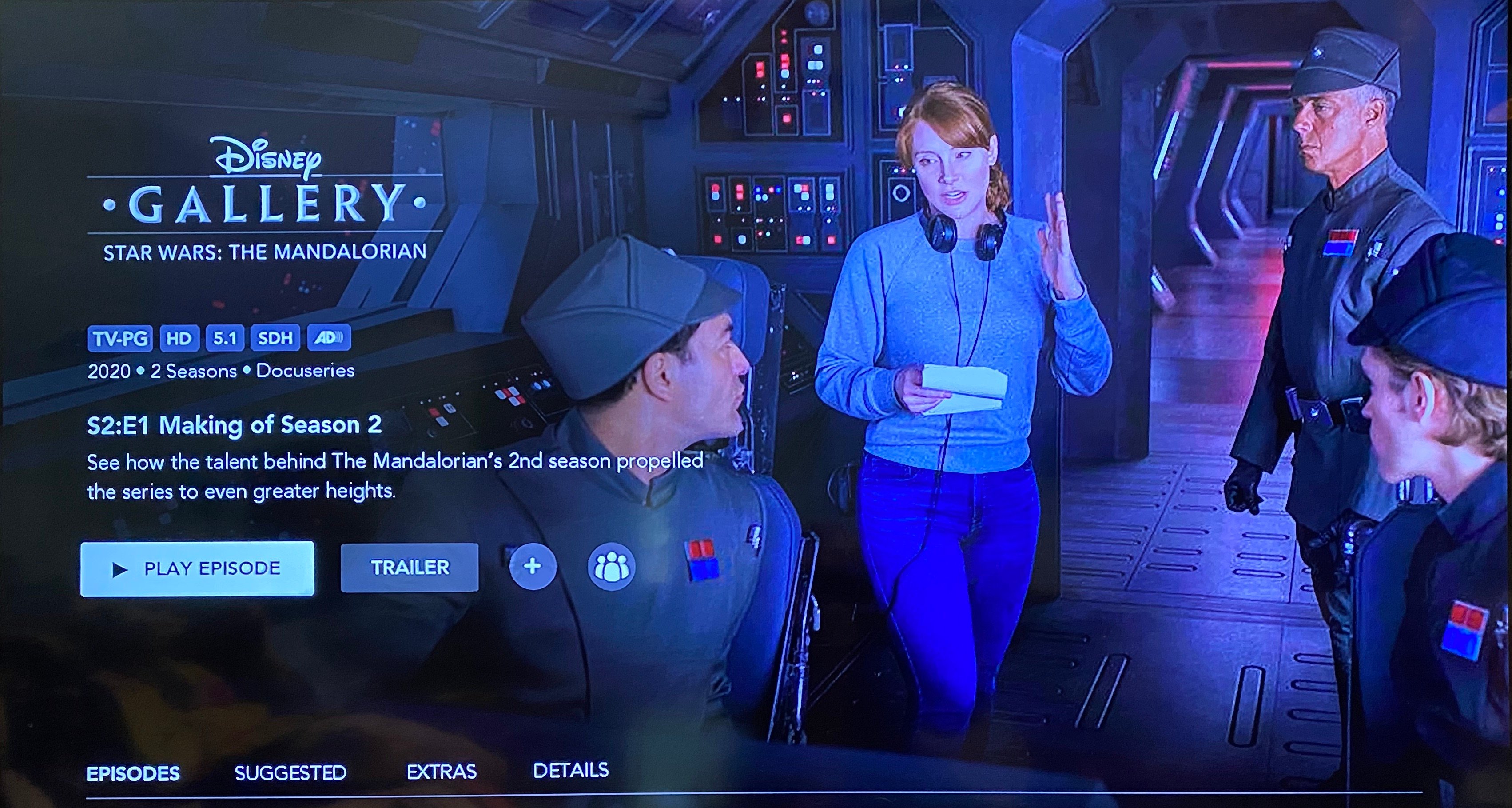 This is exactly the kind of supplemental content that marketers create around foundational pieces, to give audiences a different look at previously discussed topics, maybe a deeper dive into production, and to pull back the curtain on the creative process which is absolutely fascinating to different segments of the Star Wars audience.
8. Wearable Content
Both a profitable product and an agent of brand awareness, Star Wars-branded clothing is a different format that both little kids (think pajamas) and older fans love. From T-shirts and hats to socks, hoodies, and other apparel, audiences love this stuff, and whether they realize it or not, they're engaging with the content whenever they wear it.

9. Miscellaneous Swag
In addition to clothing, there is an entire galaxy of swag to experience — from stickers, pinback buttons, and coffee mugs to sew-on patches, cutting boards, shopping bags, and ringtones for your phone. For example, I know my wife's calling when the Jawa cries out, "Ooh ooh ooh! Oooo, tee dee!"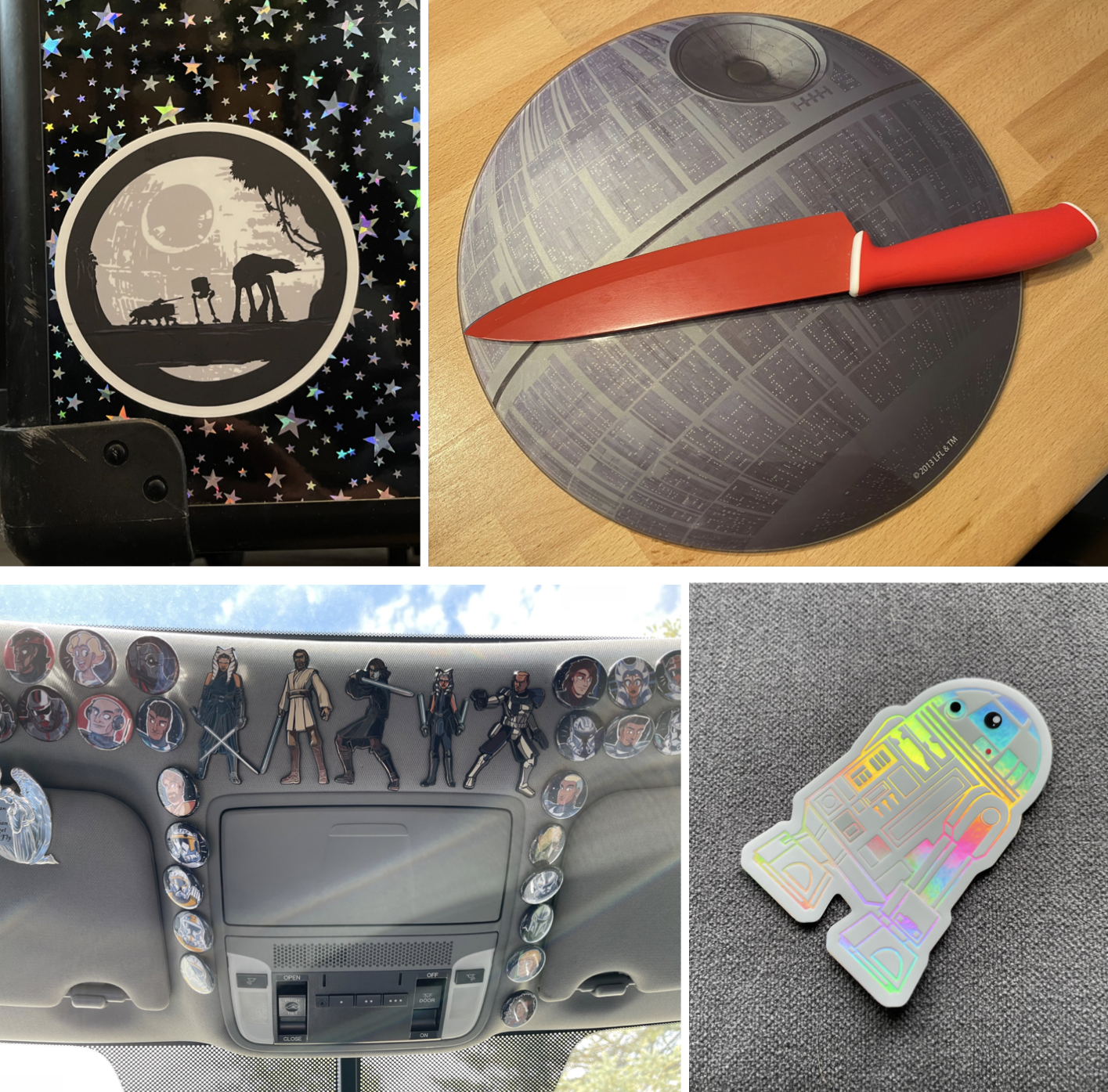 Stickers, a Death Star cutting board, and pinback buttons.
10. Jedi Training in a Game
One of the great things about the digital age is that computer graphics are so lifelike now, you can easily lose yourself for hours (or days, depending on your responsibilities) in any of the Star Wars games available. I remember the first two Battlefront games and couldn't believe how much fun this virtual Star Wars experience was. Jedi: Fallen Order has taken the lifelike experience even further.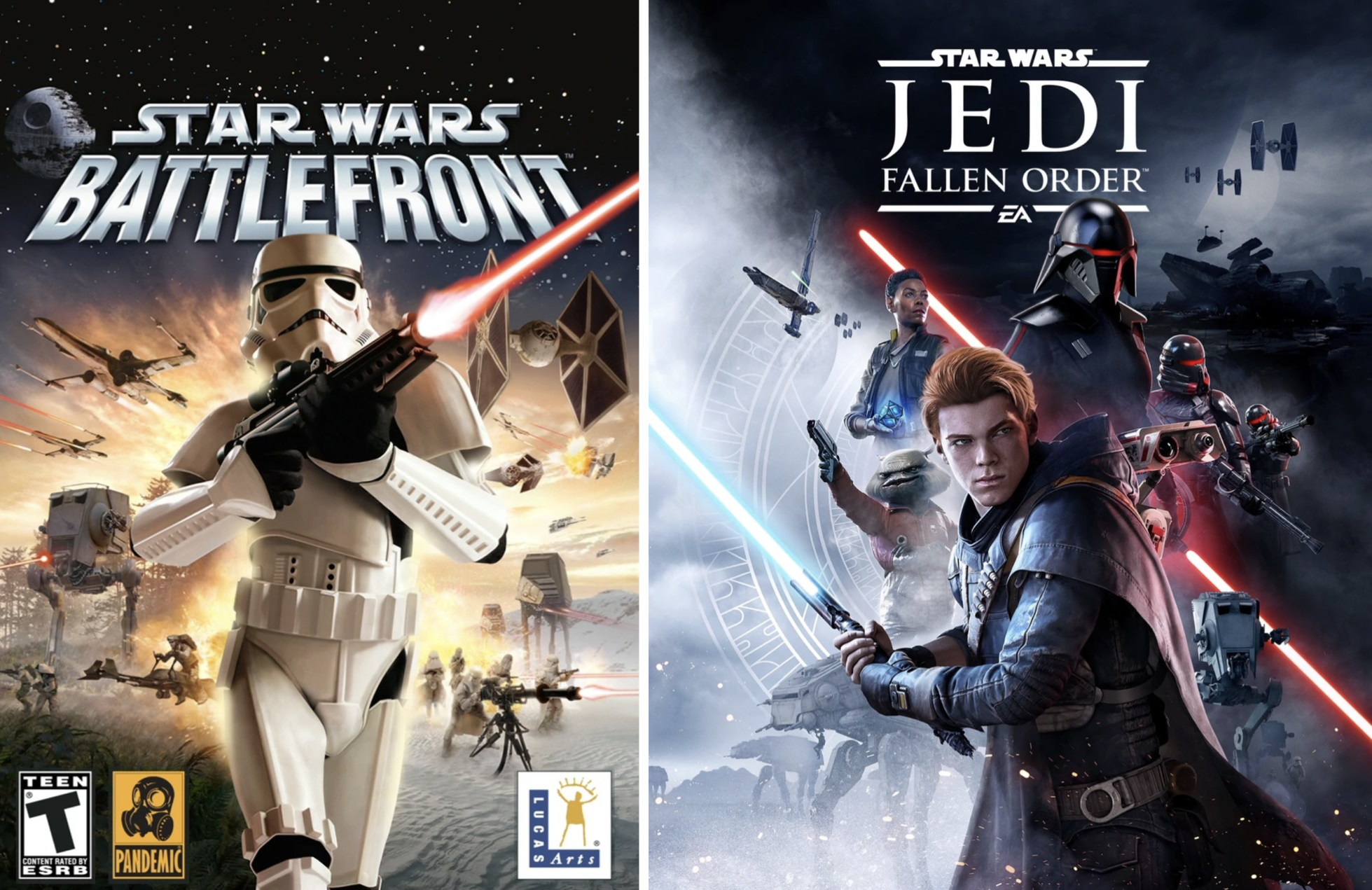 And if you're not into life-like gaming, try any of the Star Wars Lego's games, appropriate for the whole family. Ultimately, video games are a separate channel and provide a new way for the audience to engage with the Star Wars brand.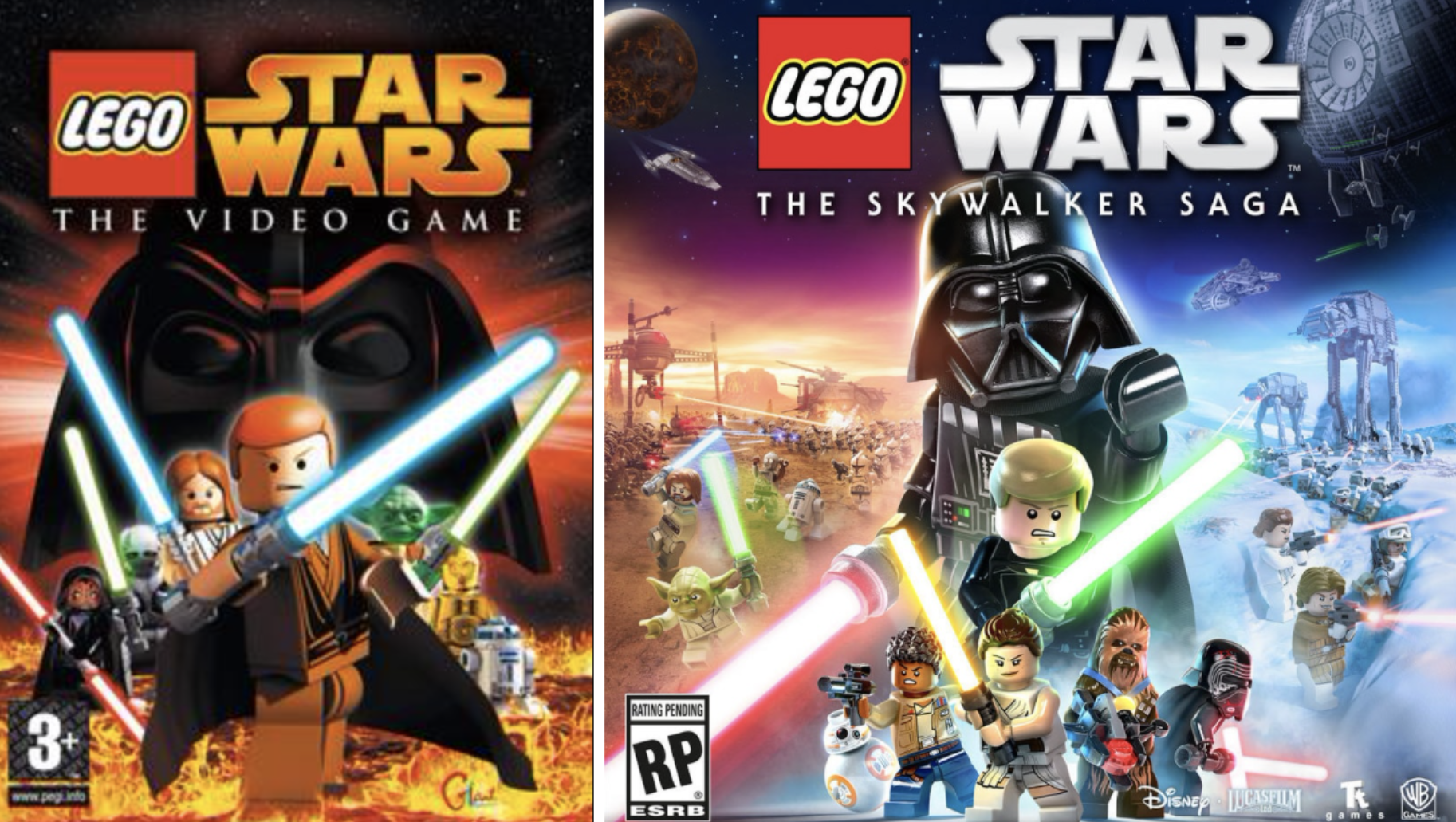 11. Reveling and Reliving Through Models
In ancient times, we used to only have airplane models that you had to glue together with this strong stuff that could make you a little loopy if you were exposed to it too long. In the late '70s, there were a lot of different kinds of Star Wars models for fans to vicariously live through. When you have to put an AT-AT together, you really learn more about all the parts of the Snow Walker, which is a different experience than just watching the movies or inspecting a set of blueprints in a magazine.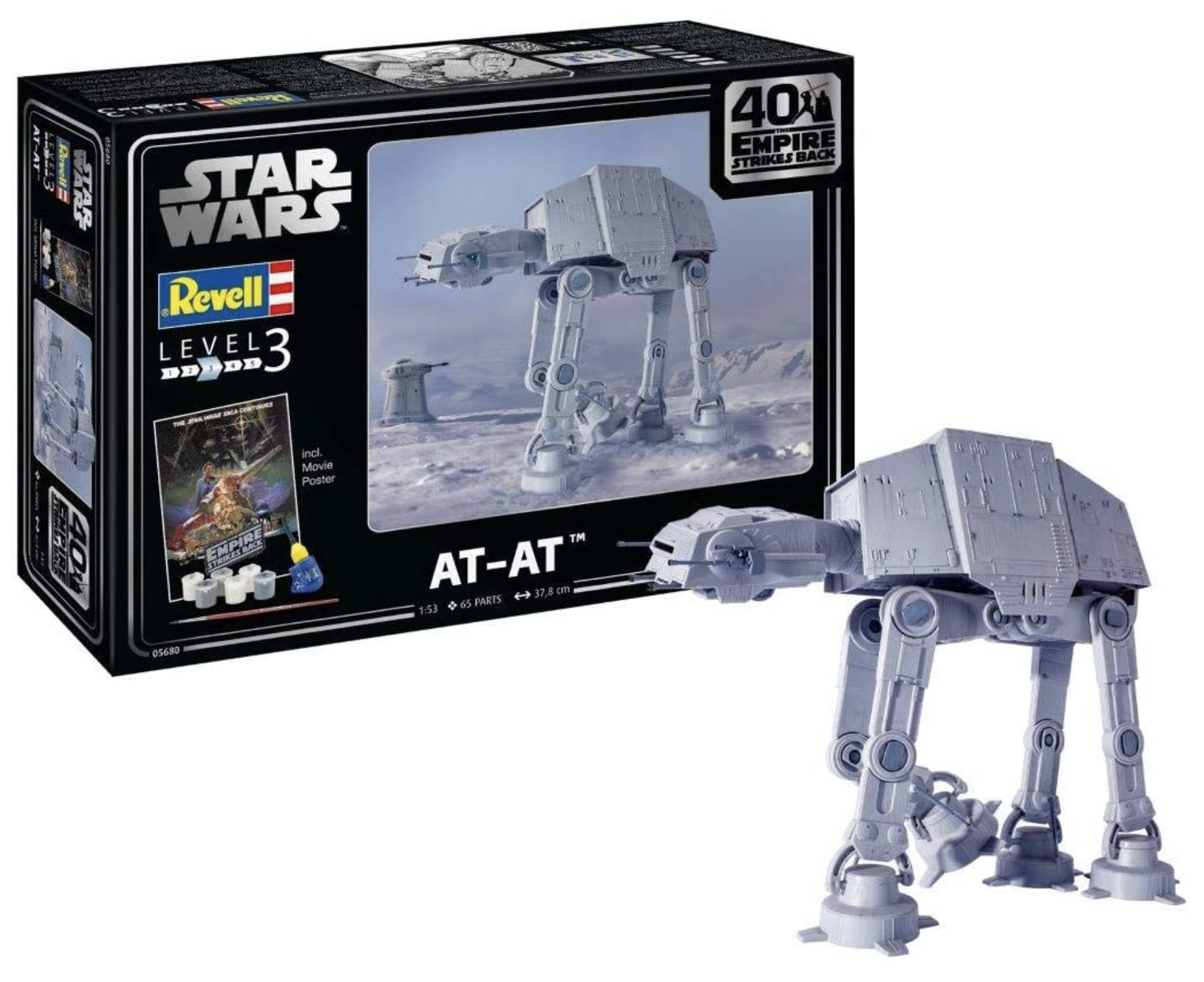 However, thanks to the Star Wars partnership with Lego, anyone can build models from their favorite movies or series — and no disorienting glue.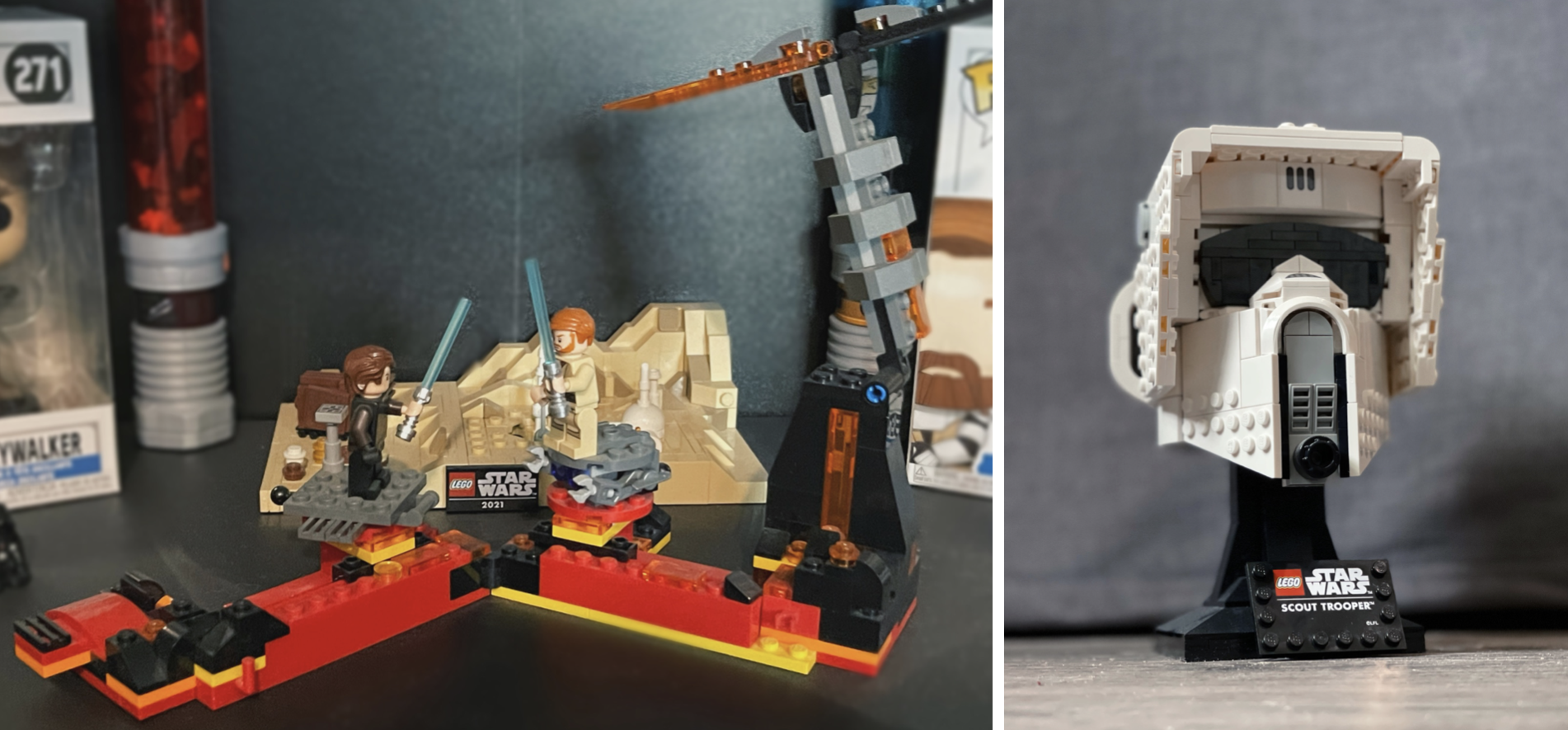 12. IRL Experiences
And if video games, audiobooks, and cosplay are not enough for you, check out the Galaxy's Edge Theme Park in Orlando, Florida and Anaheim, California. All the sets you love have been recreated in this Star Wars property. You can sit in the Falcon's cockpit. You might shake hands with Chewbacca. You can talk with First Order stormtroopers and check out all the stuff at Black Spire Outpost. It's truly a one-of-a-kind experience.
The Saga Continues
Sometimes it feels like there's too many channels for content marketers to cover, and worse, you might not know if the content you're putting out is resonating with anyone. But when you amplify your content and create different formats for different parts of your audience, your brand absolutely remains top of mind, whether you're a six-year-old just getting introduced to BB-8 or a fan of a certain age who's grown up with the Star Wars brand over a lifetime.
So may the force (of amplified marketing) be with you, as you venture across the content marketing galaxy. If you'd like to learn more about how Casted can help you amplify your marketing, schedule a demo.