We're here with our next episode and this one has some pretty interesting twists and turns. Have you ever wondered what it takes to be a LEG model? No, just us?! Well, we had the chance to talk with Anthony Chiulli, Senior Product Marketing Manager at Iterable, about how he got his start in marketing with Crocs... and how they gave him his start in modeling . But that's just one piece of his amazing career journey so far. Listen to his full episode to hear about Crocs, beach volleyball, starting a brand podcast, and more!
Title: Sr. Product Marketing Manager, Iterable
Favorite Podcast: Email on Tap
Favorite song from 2003 (graduated high school): HOVA and Beyonce, 'Bonnie and Clyde 03'
‍ Favorite song from 2007 (started career): Snoop Dog, 'Sensual Seduction'
Favorite song currently: Mayor Chiulliani, Hard Body, Chiullz (my cousin in NYC), song called '4 Ft. Deep'
Where did you grow up? Grew up in Memphis (901, M Town, Bluff City) before moving out West to Boulder, CO in 2003. Received a scholarship to run XC and Track at University of Colorado, Boulder, fell in love with Boulder.
How did you get started in marketing? Student-athlete graduated in four years with a degree in business. First internship in college was junior year with (at the time) a small funky shoe company no one ever heard of called Crocs, and it was one of the best experiences to jump start my "life in the real world". Ended up signing onto Crocs full time out of college and helped with the marketing sponsorship activation stuff. Which means, I drove around the country in an RV doing sponsorship and activations for AVP, Nascar, college sporting events, festivals, ski resorts, and even a Super Bowl!
An interesting fact you want us to know? I also was a leg model for Crocs....true story (see below). They went IPO soon after and what a ride Crocs was.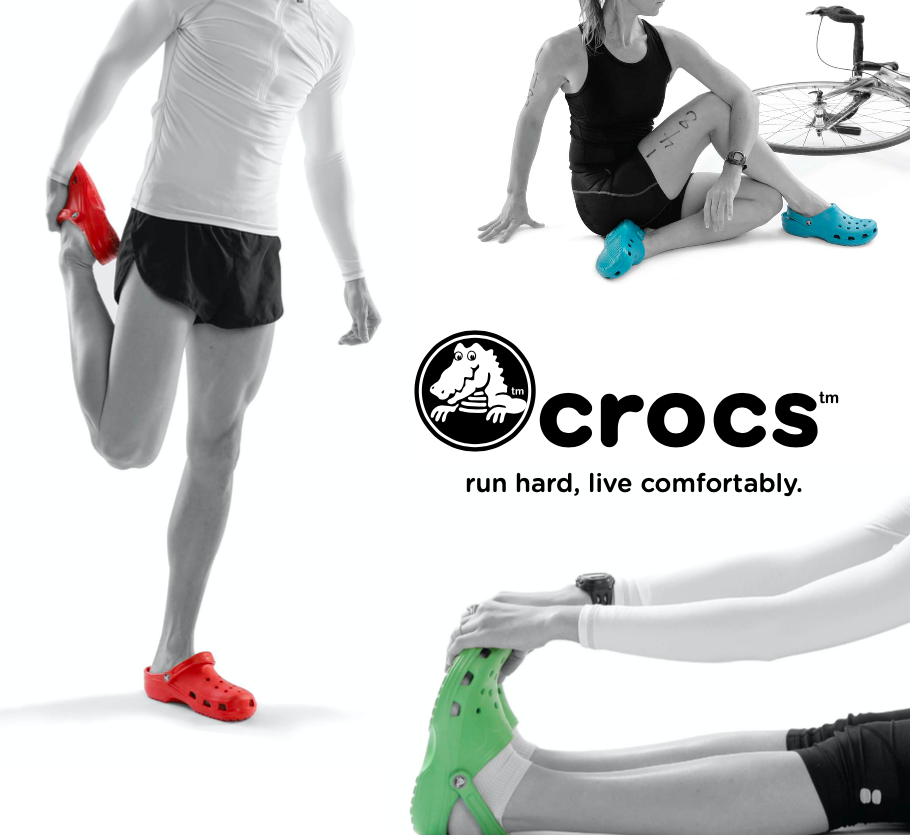 Other work experience? Email on Tap experience, starting my own vidcast interview series.
‍‍‍ Personal things you want to share? Have a wife and two kids, Roman (6) and Stella (4).
Where to find me?
LI - https://www.linkedin.com/in/anthonychiulli/
Twitter - @AnthonyChiulli
Listen to Anthony's full episode HERE.
Get to know Anthony through his fave podcasts & music
---
---