Things content marketers know about curiosity:
1. Curiosity reportedly killed a cat, but it did not kill Podcat. It's actually one of his most endearing qualities.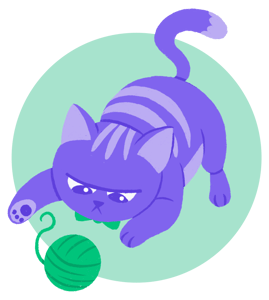 2. A cabinet of curiosities full of 100-year-old dolls with weird eyes and mummified rodents can be disturbing.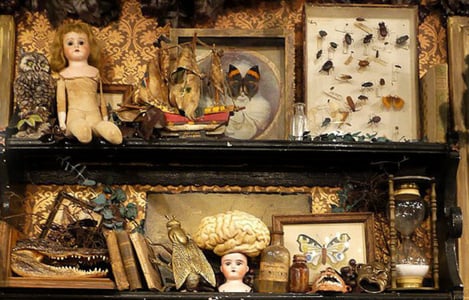 3. Curiosity is the fuel for sustainable and lasting B2B podcast growth.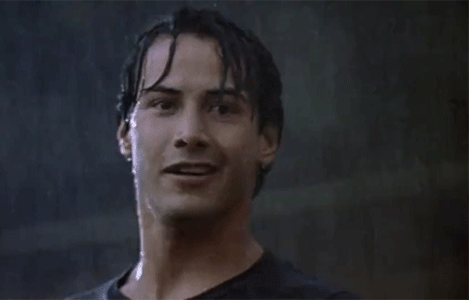 Being curious is what drives breakthroughs and produces insights, and it's a prerequisite for any content marketer creating a B2B podcast or video series.
You've got to stay curious about what your show can and should be, because it's a longer marketing play. The return you'll build will make all the difference to your brand, but it won't happen right away. The time it takes to grow your show and — more importantly in Stage 3 of the B2B Podcast Maturity Curve — your audience also gives your team ample opportunity to determine how well you're serving that audience and improve your show quality to serve them even better.
There may be challenges, from luke-warm buy-in from leadership to the dreaded podfade that happens when a podcast team runs low on curiosity and maybe resources, but there are also a lot of levers you can pull to ensure your podcast or video series will keep growing. A great source of encouragement and help comes from your team. As you launch your show and leave Stage 2, your team might grow as well and will certainly become more strategic as you work your way through Stage 3: Audience Growth.
In this episode of How B2B Podcasts Grow Up, Casted CEO Lindsay Tjepkema welcomes podcast extraordinaires James Gilbert from Flip, Stephanie Cox from Lumavate, Vern Tremble from Wunderkind, and Vincent Pietrafesa from Stirista to discuss the key ideas around staying curious that will keep your podcast going.
And if you don't know where your podcast fits on the maturity curve, take our quick assessment and enjoy the show:

Digging into Key Takeaways
For each episode, we like to highlight some key takeaways. Think of it as a podcast outline or live show notes. Here are just a few of the takeaways that really stood out to us in this episode.
Not Seeing Immediate Podcast Growth? Because It's a Marathon, Not a Sprint.
⏱
All of the B2B podcast experts we talk with in this episode understand that podcasting is a longer-term marketing strategy than other traditional channels. It takes time to not only create a podcast, but to see the full results from connecting with your audience through this channel. As you grow your audience, it's important to not give in to pod doubt (sure, that's a term) despite potential expectations for an immediate return, and to keep consistently publishing and improving your show's content.
Take it from someone who's launched a few branded podcasts. James Gilbert, CMO and host of Spamming Zero at Flip, likens podcasting content to an insightful report you'd create from a survey. Keystone, downloadable content like that is among the best demand generators a brand can leverage, but it doesn't happen in the first week of availability. Most marketers would give a report at least 90 days to perform before evaluating whether it's a success. A podcast may take a little longer but is worth it.
(For more on podcast strategy and launch tips, check out James' episode on The Casted Podcast.)
A Team Effort Is the Special Ingredient for Bringing the Show to Life
📈
Of all the things you have control of when growing a podcast or a video series, the creative team that collaborates on the show is key to producing engaging episodes which is key to attracting more listeners and viewers.
As Vern Tremble, Sr. Director of Marketing and host of the Individuality Unleashed podcast at Wunderkind, shares in the episode, the cooperative effort of marketers with different skills from video production and writing to client advocacy and promotion will also help connect the marketing strategy dots. Plus, it's great to work with talented people committed to the same high-quality goal.
(For more on launching a show and relying on your podcast team, check out Vern's episode on The Casted Podcast.)
Leverage Resources and Avenues You Already Have for the Betterment of Your Show. Think Smarter, Not Harder!
🥇
Just as you need to leverage as many internal resources as you can to launch a show, you should take a look at everything you've already got that will help you grow your audience before you create net-new content or hire a company to do it for you.
Stirista's Vincent Pietrafesa, VP of B2B Products and host of The Marketing Stir Podcast, is fortunate to be surrounded by an expert, multi-skilled marketing team. Stirista also has its own demand-side platform which helps them amplify everything that's on the show. By handling so much of the podcast, both creation and promotion, within the brand, Stirista is able to not just grow their audience, but they're able to more quickly and more accurately target the right audience.
(For more on creating connections with your podcast audience, check out Vincent's episode on The Casted Podcast.)
Want to See Where Your B2B Podcast Lies on the Maturity Curve?
If you'd like to see which stage your brand's podcast is at, what you can do to reach the next stage, and how Casted can help you along the way, take our quick B2B Podcast Maturity Curve assessment.
And for more, stay tuned to Casted's new series How B2B Podcasts Grow Up for a stage-by-stage discussion of how a B2B brand takes a show from launch to mass marketing amplification, and all the expert strategies, tips, and insights you need to create and grow your own audio or video podcast to serve your brand and drive growth.
Want to skim through the episode instead of listening? Read the transcript here.
About How B2B Podcasts Grow Up
As Season 3 of The Amplified Marketing Podcast, How B2B Podcasts Grow Up will cover the five stages of the B2B Podcast Maturity Curve, where we discuss the best strategies and models for creating a new show in a new channel, for growing and engaging your audience, for expanding across all the channels your audience prefers, and for integrating your podcast program into your overall content marketing strategy. And of course, we'll discuss all the ways you can create meaningful content and then get the most traction from that material by wringing it out and amplifying it across all channels.